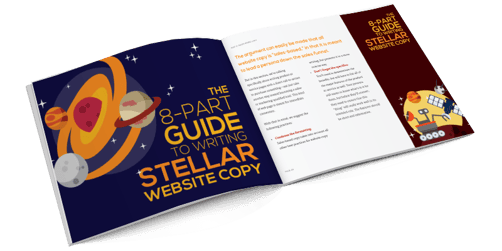 There's a lot that goes into excellent website copy writing. And if you're not sure where to start, you're not alone.
We created this 43-page guide with business-to-business (B2B) companies in mind and have included best practices we know produce results. How are we so sure? Because we've seen the proof with our clients' websites—and our own.
In this free guide, you'll find best practices for every part of the website copy writing process (and more):
Fill out the form to the right to get this handy guide you can use to write truly stellar website copy—and then refer back to it as often as you need.