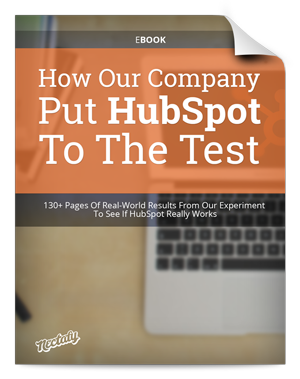 There's a lot of hype surrounding HubSpot's inbound marketing software. You've probably heard that it can be a "game changer" for your company. You've also probably seen the price, and thought,
"Whoa, is it really worth it?"
Well, we were in your shoes just a few short months ago. So, we decided to do a little experiment to find out if HubSpot is really all it's cracked up to be. And find out, we did!
In this extremely candid anthology of results, you'll find...
Our company's actual web traffic analytics and lead generation statistics over a period of eight months.
Both summarized and detailed versions of our experience.
Our honest thoughts about HubSpot's software.

And much, much more. (130+ pages-worth, in fact!)