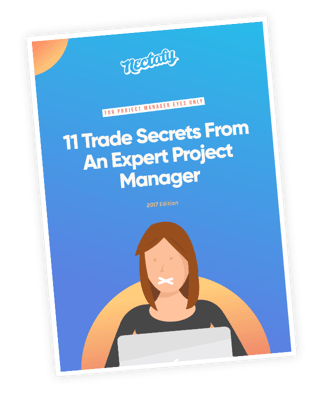 Whether "project manager" is your official job title or not, if you have a hand in organizing or overseeing projects or tasks at your company, you need to check out these tips from a seasoned pro.
Applying the project management secrets in this ebook will help you:
Become more efficient.
Provide a better client experience.
Be more organized.
Strengthen your project management skills.
(And much, much more!)
Fill out the form on this page to download and start reading these trade secrets right now.