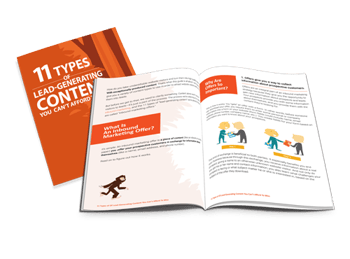 One of the best ways to generate leads online is to attract them with valuable, helpful content.
You exchange this content (we call it an "offer") for information about your prospects, like their name and email address. This helps you learn more about your leads and move them through the sales cycle. But what types of content are most valuable to leads? And how do you create them?
In this guide, you'll discover:
What inbound marketing offers are, and why they are so important.

Comprehensive instructions on how to create 11 different types of web-based offers.

Estimated timelines, so you'll know how long it takes to create your next offer.